Legal translations
I have more than five years of experience providing specialized translations of legal and other official documents. I have worked with a variety of clients, including individuals, attorneys, and agency clients. The following is a non-exhaustive list of some of the projects that I have recently completed in 2021: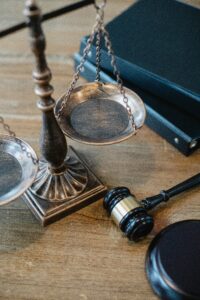 Real estate lease and purchase agreements
General terms and conditions for the use of software as well as professional and other services
Software user license agreements
Wills, trusts, and other documents related to probate proceedings
Legal briefs and memoranda
Transcripts of testimony and depositions, including by expert witnesses in such areas of expertise as bioscience and computer science
Powers of attorney
Applications for political asylum
Employment contracts
Company annual reports and balance sheets
Official documents, including birth and death certificates, marriage and divorce certificates, degrees, course transcripts, lists of shareholders, extracts from company registers, and property deeds
I can provide translations that are localized to either UK or American English standards and formatting.
Please get in touch with me if you would like to receive a free quote for your legal translation project. References from my satisfied clients are available upon request.